Artist Statement
The series of paintings "People and Places" originated with my travel photos taken across continents in the countries I visited.
The goal of painting in pastel scenes from diverse cultures is to create frescoes of life with an atmosphere typical to a moment in time.
The message of these scenes of life is one of peace and tolerance, respect for different beliefs, different life styles and ethnic diversity.
There is a beauty and vibration of life everywhere on earth.
 The composition of each piece is meant to emphasize the truth, validity, moral values and respect for all religions and ways people choose to adopt in their culture or part of the world they live.
My series "People and Places" is a manifesto of the right we all have to live, work, worship.
 What better language than that of art for a heartfelt message of peace and harmony among people.
<![if !vml]>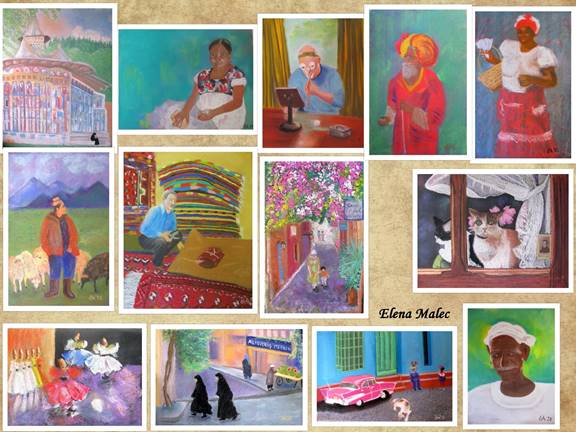 <![endif]>
<![if !vml]>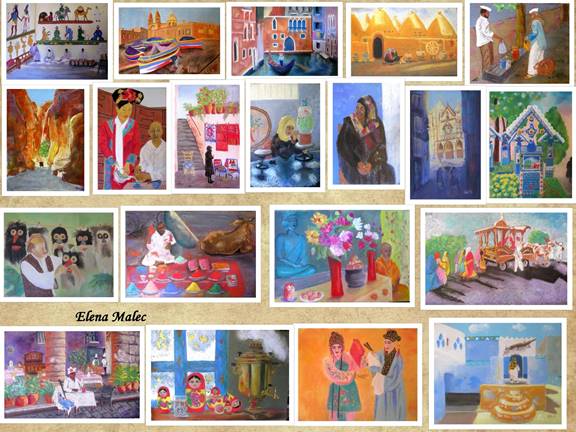 <![endif]>