<![if !vml]>

<![endif]>
<![if !supportEmptyParas]> <![endif]>
<![if !vml]>

<![endif]><![if !vml]>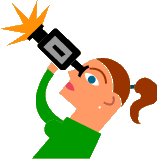 <![endif]>
<![if !supportEmptyParas]> <![endif]>
This is the country I come from: ROMANIA
<![if !supportEmptyParas]> <![endif]>
<![if !vml]>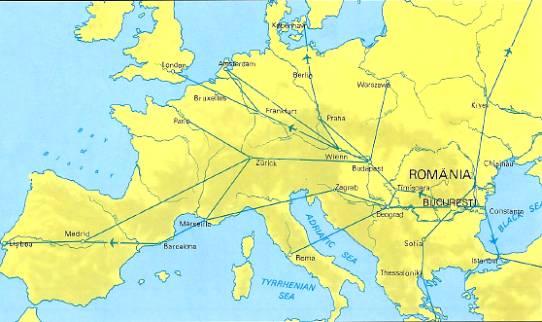 <![endif]>
<![if !supportEmptyParas]> <![endif]>
DID YOU KNOW <![if !vml]>

<![endif]>
<![if !supportEmptyParas]> <![endif]>
After the International Montessori Course in Rome, in 1931, Dr. Maria Montessori and Mario Montessori, her son, gave to her Romanian student, Ilie Sulea Firu, several of her lectures and talks to be presented as chapters of a brochure that was to be published in its translation into Romanian.
Therefore in 1933, the first edition of "The Child" was printed in Bucharest, Romania.
The book was added new chapters and translated into English as "The Secret of Childhood", and into French as
"L'enfant" and published in 1936. After a new version in Romanian, the work was first published in Italian in 1938, in Switzerland.
<![if !supportEmptyParas]> <![endif]>
To read an abstract of the book
"The Secret of Childhood" visit
my Reading Time page.
<![if !vml]>

<![endif]>
<![if !supportEmptyParas]> <![endif]>
My fascination with human languages started before school age. As early as 4 or 5 years old I used to tune our radio to short waves frecuencies and listen to music and talk from distant places. At home we spoke Romanian, at school I studied French (10 years), English (4 years). At 12 (sixth grade) I discovered my passion for Spanish and began self teaching from books and tapes my mother found for me. I also watched Spanish lessons broadcasted weekly on the national televison channel. Later on other languages captivated my imagination. With them the respective cultures and civilizations.
Currently I study Mandarin Chinese with internet tools and books. I enjoy learning and writing Chinese characters. I also find helpful free online language lessons and programs that refresh one's memory for learned languages which are not used in daily conversation.
<![if !supportEmptyParas]> <![endif]>
<![if !vml]>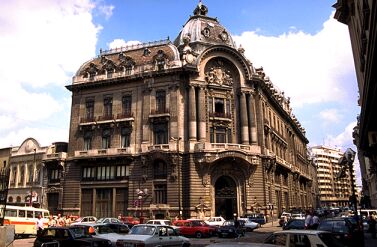 <![endif]>
<![if !supportEmptyParas]> <![endif]>
In the heart of Bucharest there is a building in which I spent many years of my life reading, studying, researching: the National Library. It is a public library, my only teacher for Spanish studies before my examination tests at the University of Bucharest in 1975. (click on the picture above to read about this Library)
<![if !supportEmptyParas]> <![endif]>
<![if !vml]>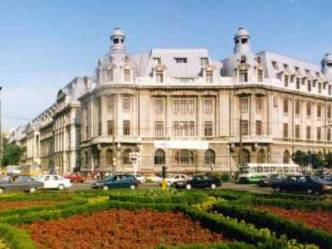 <![endif]>
<![if !supportEmptyParas]> <![endif]>
My first pedagogical experiment was a success. My younger sister (15 years younger) was always ready for new songs and rhymes in Spanish and English.
I taught English as a foreign language in a public school in Romania, Spanish as a foreign language at the Spanish Embassy in Bucharest. I gave private lessons for French, English, Spanish since I graduated the University of Bucharest.
I worked as a translator for 7 years; a researcher philologist in the Department of Theory of Education
of the Institute of Educational Sciences in Bucharest.
<![if !supportEmptyParas]> <![endif]>
In California I worked in a Montessori preschool. As a Spanish language teacher I worked with schoolchildren (5-15 years old) in after-school foreign language programs in public schools in Orange County.
<![if !supportEmptyParas]> <![endif]>
<![if !vml]>
<![endif]>
<![if !supportEmptyParas]> <![endif]>